Lindy Hop is a street dance, and a social dance, so it's only natural that the main focus of Lindy What?! is organizing social dances. Our main event is our monthly Sunday Tea Dance, aptly named NimmaHop! Dancers from all over Nijmegen, the Netherlands in general and beyond join us here at the Waagh for some informal dancing in a laid back atmosphere.
Live Music
One of the best things to swing dance to is live music, as it creates a whole new dimension of interacting with not only your dance partner, but also with the band! It's because of this that whenever we're able, we try to have a band to provide their swingin' tunes! Bands as The Kalishnikovs, Dr. Bernard and the Swing Cats, and of course our resident Lindy Hop band Celebrity Hottub party have visited in the past and we're constantly looking for new groups!
DJ's
To make sure we don't lose our bounce, our DJ's are always at the ready to make sure you get your Charleston, Shag, Balboa or Lindy on! Our resident DJ Moldy Fig is always there to play your favorite tracks, but is often accompanied by other hepcats to spin the wheels of steel.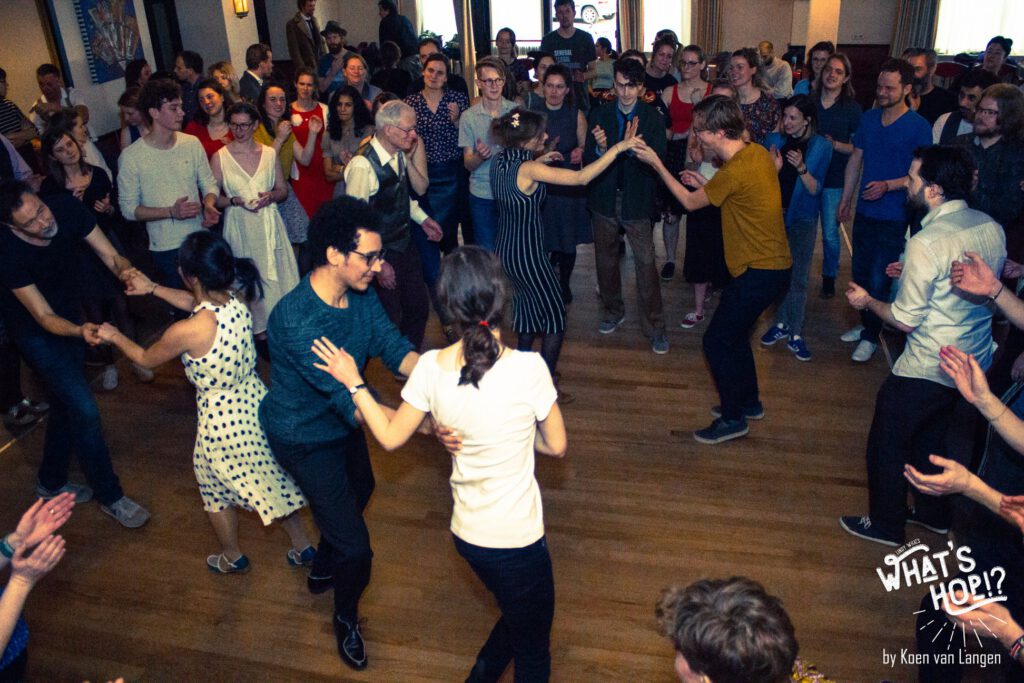 De Waagh
Built in the very early 17th century, the "Boterwaag" is probably the most beautiful building in Nijmegen (and being one of the oldest city of the Netherlands, this is saying something). Historically it had great significance and having the opportunity to dance in it truly adds to the experience. This, and of course our favorite barmaster Sjauwet!
Check out our event calendar for the next NimmaHop!